Give Your Bath a New Look

Mix and match these uniquely striped felted soaps to create your favorite combo
Natural, Gentle, Local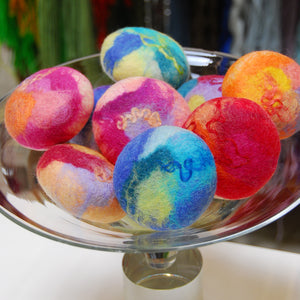 Natural Ingredients
We use only the finest natural ingredients with no synthetic fragrances, dyes, or preservatives.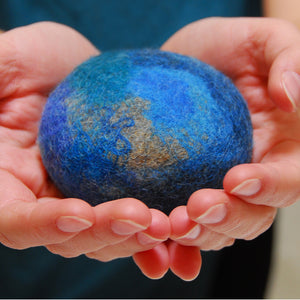 Gentle Exfoliant
Our felted soap is soft, yet exfoliating, and gentle on the skin.
Domestically-Sourced Fibers
Our wool is domestically sourced and dyed locally.
Take a Breath of Fresh, Natural Fragrances
Our felted soap is scented with botanically-derived essential oils, which we use generously, so you can enjoy the aroma down to the last sliver.
Fiat Luxe Love
I bought this Fiat Luxe felted soap for myself for Christmas! It's such a luxurious and delightful soap and the felting on the outside is just wonderful! It's comfortable to use, fits nicely in my hand, and so very pretty too! I'm glad I got this little treat for my own stocking this year! I will be buying more to share with others! Very unique! Love this!

Sharon
Not only are these [felted soaps] beautiful, they smell divine. I wish I had bought more—and will eventually—but I didn't have one to try myself because I gave them all away as gifts. EVERYONE loved them.

Linda
Gave these [felted soaps] for Christmas presents, but kept one for myself. Lovely scent that helps one's morning get off to a good and aromatic start. I love that once it's used up, it can be reused many times. I already have my slivers of soap ready for refill. Great idea!

BK
You only have to buy one [felted soap] and you will be buying more! A soothing way to exfoliate your skin.

Kay
I love this product! Initially I bought to give as a gift, but selfishly kept for myself—I'm glad I did! I will buy another for the initial gift, hee hee!

Michelle
[Felted soap] is a perfect hostess gift or house guest gift while someone is visiting. They are beautiful and easy to use and recognize your own soap for washing.

Susan
As Seen In